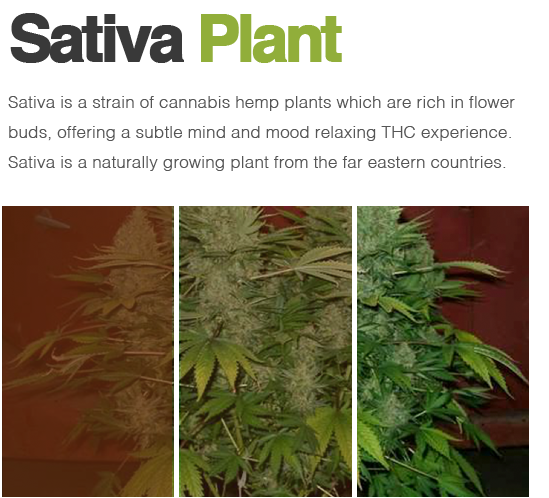 WHAT IS SATIVA CANNABIS
Sativa cannabis plants offer a stronger and fuller flower bud, which contains more of the active ingredient THC, giving a stronger euphoric effect with an uplifting energy. Sativa is found naturally in the east, towards Asia and has been traditionally cultivated by humans since records began.

POPULAR EFFECTIVE USES
Sativa is high in natural THC and so is generally used for relaxation, meditation and recreation, or theraputic mood effects, Sativa cannabis plants have robust stem fibres which are used to produce hemp based products such as clothing and cannabis oils.
HOW TO ORDER SATIVA PRODUCTS
We sell a range of products containing the active ingredient Sativa such as soaps and bath salts, rubs, e-liquids and CBD oils. All available to buy online here. local and international delivery is available for most items.
UK. EU. USA. INTERNATIONAL DELIVERY