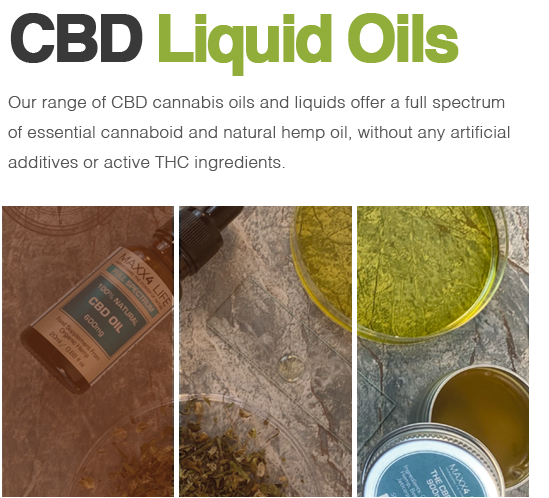 NATURAL CANNABIS e LIQUID
CBD Cannaboids can be refined to produce e-liquids which contain natural Cannabis extract oils refined from the Cannabis plant. These can be used in electronic cigarettes, also known as vape juice or e-juice. We sell a range of electronic e-cigarettes approved for use with CBD e-liquids.

MOOD EFFECTIVE CBD OIL USES
Liquid Cannabis CBD oil is a non-psychoactive compound that which does not have a high THC and so helps aid relaxation and wellbeing, making it a popular all natural alternative treatment for anxiety. It effective period last around 3-4 hours after inhaling, or 4-6 hours if ingested in capsules.
SIDE EFFECTS OF INFUSED CBD OIL
Use of CBD Cannaboid liquids can produce mild side effects of sleepiness, decreased appetite, fatigue, malaise, diarrhea, weakness, sleeping problems, and others. CBD e liquid does not have intoxicating effects like those caused by THC Cannabis when smoked.